Use Sparky's Balloons Technology to Supercharge Your Business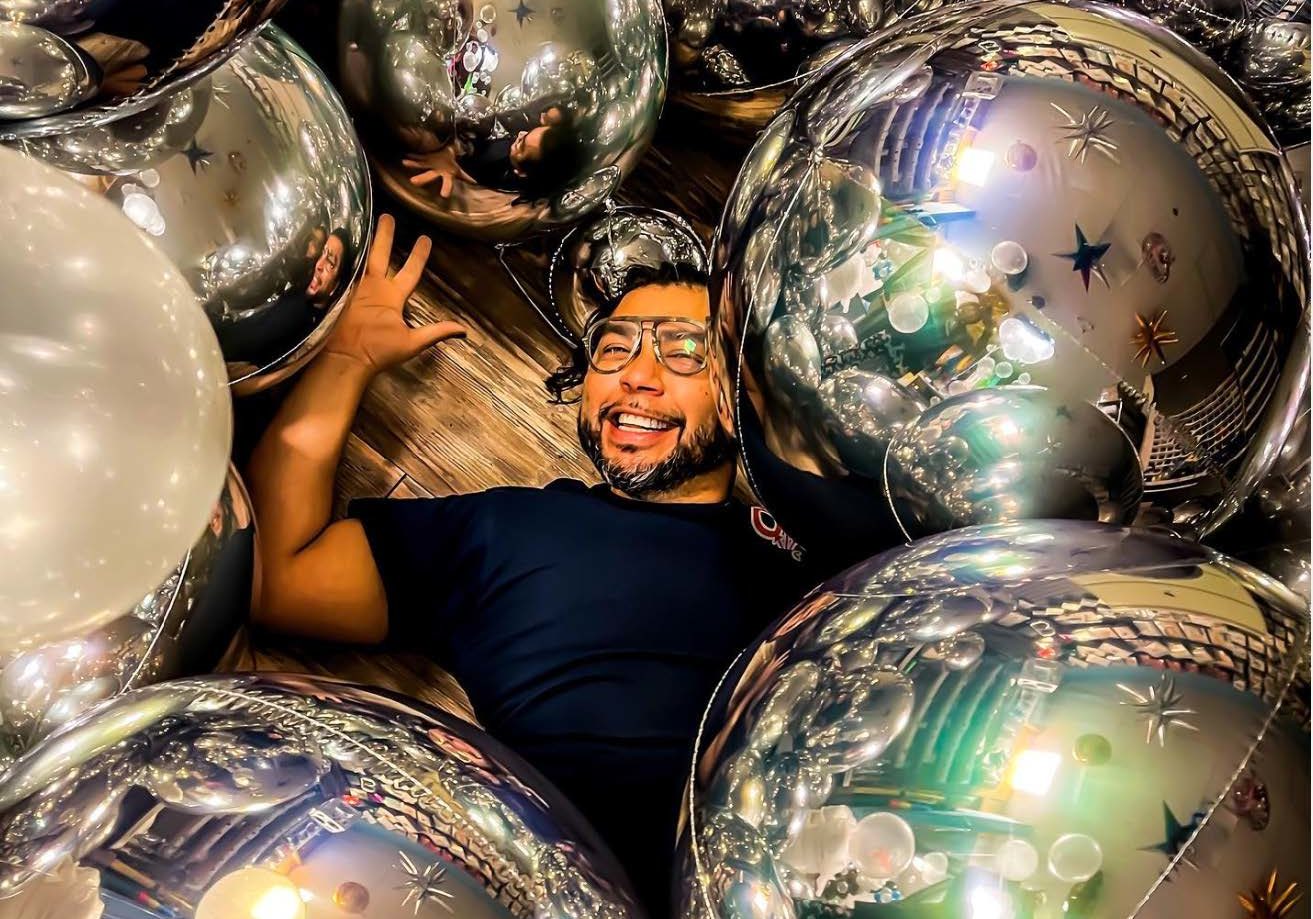 Dear Balloon Designer,
We're excited that you are interested in using Sparky's Balloons' proprietary web technology to supercharge your business. This exciting collaboration allows you to leverage Sparky's event builders and site hosting to raise your professional balloon services to new heights. You can use the technology we developed, freeing you to do what you do best: creating singularly incredible balloon displays for memorable events.
Below you will find an FAQ and application to start this journey together.
We look forward to hearing from you!
— Salvador Tovar, Owner of Sparky's Global LLC, d.b.a. Sparky's Balloons
Balloon Designer Program FAQ
Sparky's Balloons owns the web technology and provides hosting, while you own everything else.
You are responsible for all marketing of your services. If you would like to use Sparky's Balloons as your brand and for marketing, please see our Sparky's Ambassador Program.
Yes. You will have a branded website using your logo and primary and secondary color pallet. The website will be hosted by Sparky's Balloons and will use your domain name.
a. During the past one year you must have operated balloon bouquet delivery service as a licensed business.
b. Your company, must maintain minimum liability insurance coverage of $500,000.
c. You must operate with an internet connection at your business location, with an email account.
Balloon Designer Program participants gain the opportunity to utilize our best in business event builders and web design and technology to propel their balloon design business to new heights. You provide the services and we take care of the technology.
There is a one time set-up fee of $300, which includes your branding and orientation.
Monthly Fees
$195/mo
You handle all of your own accounting and taxes.
Orders will be placed directly on your Sparky's hosted website, at your preferred domain.
Every Balloon Designer Program participant controls their own schedule with online account controls, making it possible to create any desired deadline for incoming orders. New Balloon Designers receive an indoctrination to these controls prior to the launch of service.
There is no maximum amount of time an order must be placed in advance of delivery on your website. In our experience, the more time, the better.
You set your delivery schedule and availability with online account controls. We can help you configure these settings.
You will receive an email notice when an order is submitted. A copy of the order will appear in the Google Calendar of your choice. In addition, a copy of the order will appear in your online account.
All Balloon Designers are provided with a branded website which can be outfitted with their business. Access to this account is password protected. Only you and our operations staff have access to your account.
All of your orders and statements are posted within your online account. In addition, the following links can be accessed from your account home page:
Calendar access for scheduling days on and off
Controls for offering customers special delivery time slots, with or without surcharges
Territory zip code controls (delivery charges and order deadlines)
Marketing links
Operations Manual
Service for any date can be blocked using the online calendar in your account.
Sparky's Balloons will carefully gauge how many participants are required to optimize customer service for a region. Generally, this means multiple participants will serve a city, with no company representing any area exclusively.
Every Balloon Designer Program participant controls their own schedule with online account controls, making it possible to create any desired deadline for incoming orders. New Balloon Designers receive an indoctrination to these controls prior to the launch of service.
No. You may control whether or not your account accepts same-day orders, and you may control the deadline for same-day orders if you elect to offer same-day service.
Participants of The Sparky's Balloon Designer Program are able to establish their service territory boundaries by uploading the desired zip codes. Participants are free to add or remove zip codes and to make changes to delivery charges at any time. You may serve as large or as small an area as you desire, as long as you are able to provide reliable service within the entire territory. Any changes need to be communicated to Sparky's Balloons.
Not necessarily. Such transfers are at the discretion of Sparky's Balloons Management.
The following conditions may lead to termination of participant access to The Sparky's Balloon Designer Program.
a. Failure to pay the monthly Sparky's Balloon Designer Program Participants fee.
b. Not using prescribed procedures
c. Unprofessional behavior
d. Copyright infringement
e. Failure to maintain adequate communication systems, resulting in a loss of satisfactory two-way communication with Sparkysballoon.com
f. Repeated failure to respond to communications from Sparky's Balloons
g. Using social media or any other communication tool to post hostile and inflammatory remarks related to Sparky's Balloons policies and procedures, staff, or ambassadors.
Use the form on this page. It reads APPLY NOW FOR THE SPARKY'S BALLOON DESIGNER PROGRAM.
The enrollment process usually takes about 3-4 weeks and includes the following steps.
Step 1 — Applicant completes and submits the online application.
Step 2 — Application is reviewed.
Step 3 — If application is approved, Sparky's Balloons sets up the applicant's account, emails the applicant their account login, and website designation.
Step 4 — Sparky's Balloons emails the applicant The Balloon Designer Program Agreement to read, sign, and return.
Step 5 — A telephone orientation is scheduled.
Step 6 — The orientation is completed (Duration is 90 minutes).
Step 7 — Applicant is ready to begin service as a member of the Sparky's Balloon Designer Program.
The The Balloon Designer Program contract is open-ended and participants may resign at any time and for any reason, with a 30-day written notice, without further financial obligation.
Apply for The Balloon Designer Program with Sparkysballoons.com
Thank you for considering joining The Balloon Designer Program with Sparky's Balloons. Once you complete the application, we will contact you and get the adventure started. We are looking forward to working with you!