Celebrate with Some Totally Turned-Up Hotel Decor!
Here's How it Works:
Choose a Celebration then pick from our package sizes and colors. We'll deliver and set up before your check-in so it's ready when you arrive.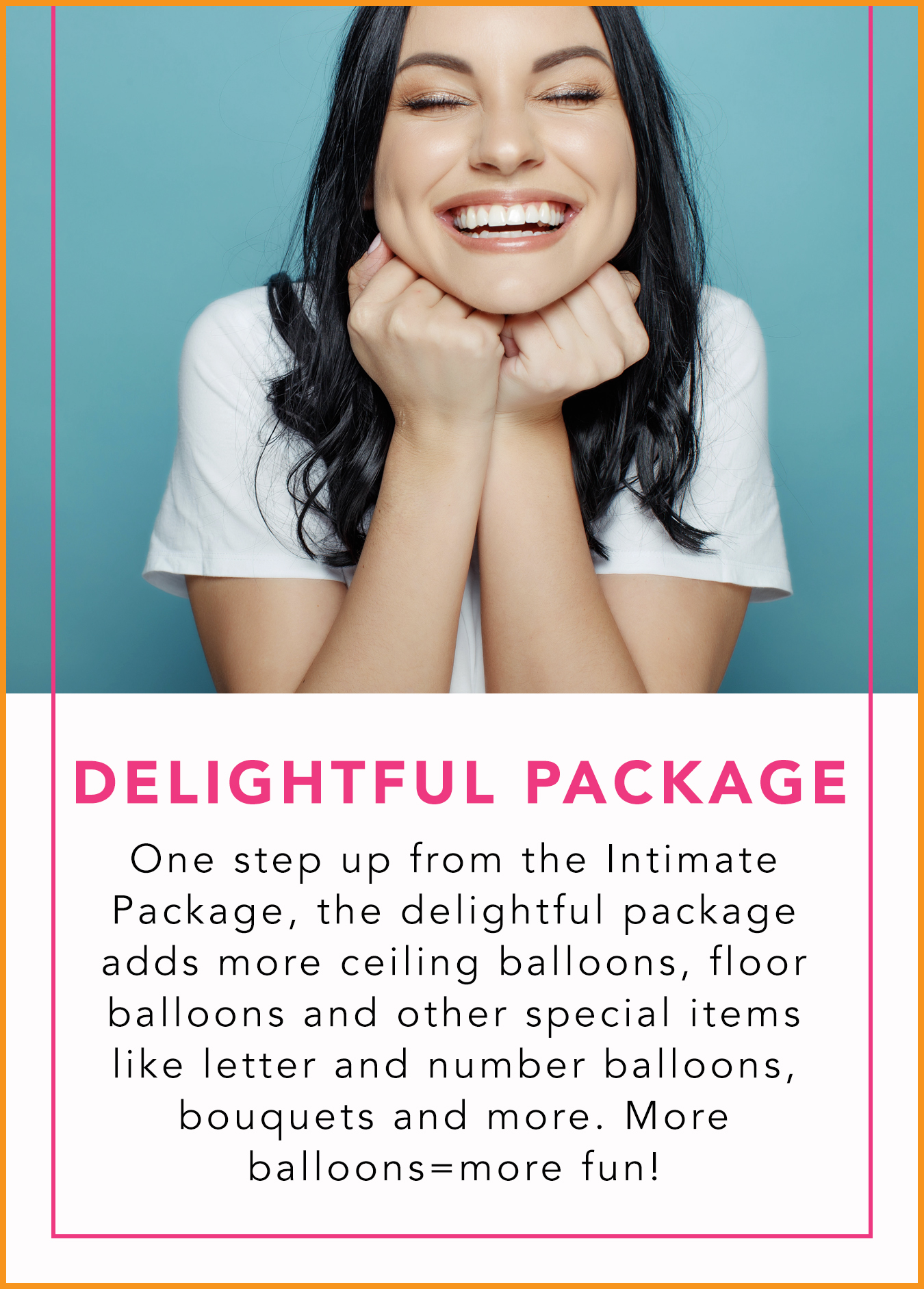 Birthdays
Surprise someone with a hotel room decked for their birthday. Choose your colors or go with one of the examples here. Add-on number balloons (29 again!), Happy Birthday balloons or a balloon arch over the bed.
Proposals
Looking for a way to pop the question? Imagine if your love opened the hotel room door to find balloons spelling out "Marry Me". They would totally freak—upping your chances of getting a "yes". Say I DO!
Anniversaries
Celebrating your anniversary while staying in SF? Let us pop in before you check-in. We'll take care of everything and when you arrive you'll earn mega brownie points for at least another year.
Honeymoons
There's lots to do in SF for your honeymoon. For those nights that you decide to (hm, hm...) stay in, why create some serious ambiance? Balloons cascading from the ceiling are the perfect backdrop for love.
Bachelorette
About to get hitched? Whether its a bachelor or bachelorette party, San Francisco is a great place to celebrate. let us amp up the good times and the photo-ops with our all-out balloon displays— all set up when you arrive. You supply the entertainment.