Absolutely! Simply fill out the form here. Our sales team aims to respond within 1 business day. If you need a quote sooner than that, please call us.
Check flotation times here
Generally speaking, an on-site consultation isn't needed – pictures of the space is usually enough for us to go on. However, for custom installations, an on-site consultation may be required and is available on select weekdays for an additional fee, which may be waived depending on the total value of your order.
Generally speaking, we do not take same-day orders.
Orders should be placed as early as possible. Delivery/installation slots are filled on a first-come first-served basis.
When ordering directly through our website, deliveries may be booked for zipcodes in San Francisco, California and the immediate surrounding areas.
For larger orders, we routinely offer delivery/installation further afield to Silicon Valley, Napa, Sonoma, Marin and San Mateo counties. Delivery/installation in these areas cannot be booked automatically through our website – please contact us directly.
For special, larger events, we are able to travel nationwide.
The delivery fee depends on:
the delivery location
time of day
size/value of the order
When ordering directly through our website, the delivery fee will be calculated at checkout.
For larger scale installations, we can revisit your event space and remove the balloons for an additional fee.
Certain products on our website (some arches and columns, for example) require a takedown and this fee is calculated at checkout.
If contacting us directly about your order, please let us know in advance if you think you need a takedown. Our sales team can advise you if we need to return to collect a structure/equipment.
Yes. We offer pickup from our workshop.
Address is
115 Clement St. San Francisco, CA 94118
Please note: orders cannot be placed at our workshop. Please place your order on our website and select pickup at checkout or contact us ahead of time to place your order.
When ordering on our website, payment for your order is take at checkout. We take Visa, Mastercard and American Express.
If contacting us directly, we may take payment over the phone or we can send an invoice that you may pay online with credit/debit card.
Your order will not be finalized until payment in full is received.
For schools, organizations, and corporations, we understand a check may need to be processed for payment. If a payment cannot be made before the event date, a signed contract will be required.
Once your order is placed, the pickup/delivery time slot is reserved for you and supplies to complete your order are purchased.
Orders canceled 30 days or more prior to the pickup/delivery date are eligible for store credit equal to monies paid, however no refund will be given.
Orders canceled less than 30 days prior to the pickup/delivery date are not eligible for refund.
Sparky's Balloons is proud to be a member of the Pro Environment Balloon Alliance (PEBA). This international organization is committed to driving proactive, environmentally responsible change within the balloon industry.
Our mission includes three main objectives: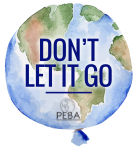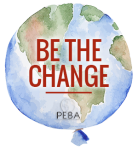 Responsible Use and Disposal of Balloons
We follow responsible practices regarding the uses and disposal of all balloons and encourage our clients to do the same.
No Balloon Releases
As a member of PEBA USA, we do not support, or condone, nor will we facilitate the deliberate release of balloons.
Educating our customers
Wherever possible, we educate the general public, clients and venue managers on the importance of not releasing balloons into the environment, on alternative options to releases, and the correct use and disposal of balloons.
Support and advocate for change
Members are asked to notify PEBA USA if we become aware of any environmental issue pertaining to balloons, or are having any difficulties dealing with any agency in regards to environmental issues in the United States.
To find out more about PEBA and our member commitments, click here
Our latex balloons are made of natural rubber latex tapped directly from rubber trees. Other than a pigment for color, very little else is added to them and they will biodegrade in about 2 years – about the same rate as a dead oak leaf.
Foil / mylar balloons are not biodegradable but can be recycled.
Latex balloons
All of our latex balloons are made of natural rubber and are biodegradable. They will fully degrade within 2 years.
This is probably a bit too long for most people to compost them, but you can put them in general waste safe in the knowledge they won't be around for decades or centuries.
Foil / mylar balloons
These are not biodegradable but they are made of metals and plastics that can be recycled.
Structures
Some of our designs include bases or structures that the balloons are attached to. In most cases, these are made of wood or plastic that can be recycled.
For larger or more special structures – like outdoor arches – the structure is not disposable and is designed to be used over and over again. If your order contains a non-disposable structure, you will be asked at checkout for an appropriate date and time for us to come and collect it.
In order to reduce our impact on the environment – especially maritime waste – we do not provide balloons for releases.
Balloon releases are often used to celebrate or commemorate something or someone. If this is your objective, please contact us so that we may advise alternative, environmentally responsible options.
Yes we do. Minimum orders and production lead times apply. Please contact us to see if this is available in your timeframe and for a quote.